A WORD
ABOUT ME
---
I've been around in several digital companies for more than 10 years of experienced as an SEO Specialist, Social Media Specialist, Google Ads Specialist and Web Developer.

Romar Alicpala, Digital Marketing Specialist

---
---
An investment in knowledge always pays the best interest.
― Benjamin Franklin
The training was absolutely superb, affordable and I genuinely enjoyed each and every lesson of it. The content was extremely informative and incredibly useful. Sir Romar is an effective trainer.

Very nice one on one training! Sir Romar is very patient to teach you the detailed information you need. Thanks again!

Great value for money because you get more than what you paid for. In-depth 1 on 1 training at your own pace plus trade secret strategies that will boost your SEO skills to a professional level. Sir Romar is always open to consultations even after you have taken the course.
Search engine optimization (SEO) is the technique of increasing website's organic traffic and by increasing websites visibility to the searchers of the web search engine.
SEO is about the improvement of websites to search engine query result known as unpaid or organic results by selecting the relevant keywords on each website's page contents.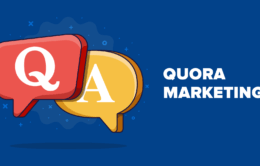 Since July 2018, I've been active on Quora, answering at least five questions a week on topics related to Ahrefs, SEO, and digital marketing. In that time, I've accumulated hundreds of thousands of views. Before I began my journey on…
Read more ›
The post Quora Marketing: ~1 Million Views Generated. Here's How to Replicate Our Success appeared first on SEO Blog by Ahrefs.