SEO Training and Digital Marketing Training Program
We offer online and face to face training
Courses Offered
SEO Training
Learn about SEO. During SEO training, you will learn how on-page and off-page search engine optimization work, link building, keyword research, website audits, competitor analysis, increasing brand awareness, SEO Audit, White Hat tactics, and much more. You will understand the value of SEO in digital marketing and some ongoing SEO efforts by the end of the training.
WordPress Training
We'll teach you how to build a WordPress site, as well as how to install themes and plugins. Learn how to build your website using WordPress and by understanding the various features and functionalities of this platform.
Google Ads Training
Google Ads Training – will teach you how to get started, build a campaign and ad group, competitior ads research, choose the best keywords for a campaign, and track ad impressions. It also teaches you how to build superpower ads that increase click-through rates and conversions.
Facebook Ads Training
Facebook Ads Training is a form of the social media marketing that teaches you how to build successful social media campaigns using Facebook advertisements. Learn how to reach particular markets and ensure that your advertisements are seen by the right people. This course will teach you how to effectively create, budget placements, add locations and manage Facebook advertising.
Reviews
The training was absolutely superb, affordable and I genuinely enjoyed each and every lesson of it. The content was extremely informative and incredibly useful. Sir Romar is an effective trainer.
Great value for money because you get more than what you paid for. In-depth 1 on 1 training at your own pace plus trade secret strategies that will boost your SEO skills to a professional level. Sir Romar is always open to consultations even after you have taken the course.
Very nice one on one training! Sir Romar is very patient to teach you the detailed information you need. Thanks again!
Digital Marketing Training
Related Topic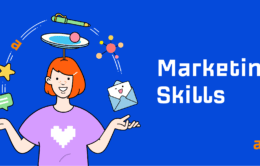 One person says it's copywriting; another says it's coding. One person argues it's branding; another argues it's strategic thinking. Add performance marketing, data science, and soft skills like management into the mix and you'll see that the list is endless.…
Read more ›
A Digital Marketing Course that's Specifically Designed for You
If you're interested in pursuing a career in digital marketing or if you're a company owner looking to expand your brand online, this course is for you.
Now is the time to call or send an email.